This is a 3-step guide showing you how to make a refund reissue request from the I-T Department.
Step 1: Reconfirm your refund status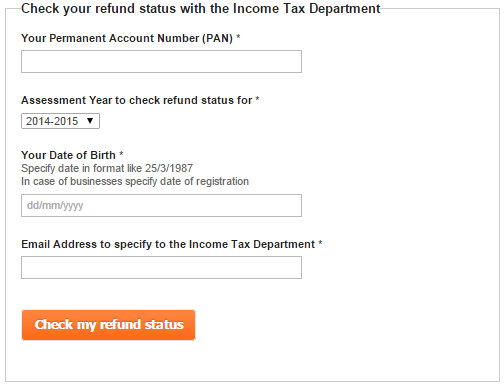 Enter your PAN, Assessment Year, date of birth and email address to get the latest tax refund status from ClearTax.
Remember, your refund status will only be available once the IT department has sent you an acknowledgement confirming that they have received your IT returns for the respective financial year.
Step 2: What does 'Refund Unpaid' mean?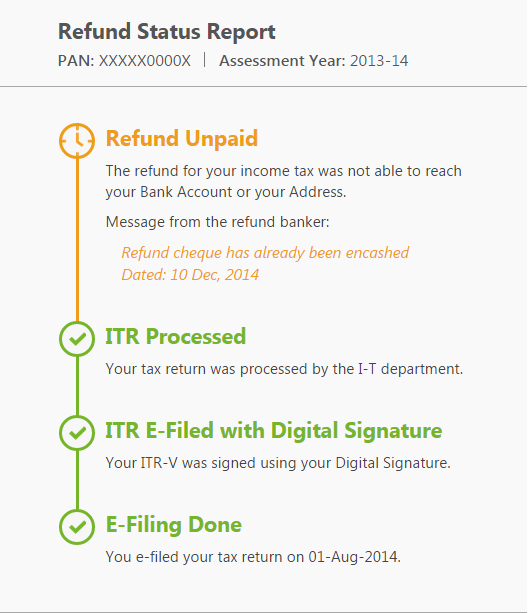 If your income tax return status is 'Refund Unpaid', it could be due to either of these reasons:
Bank account problems:
Your bank account details have changed since filing your returns or were submitted wrongly to the IT department while filing your returns.
Address problems:
Your address has changed since filing your returns or was submitted wrongly to the IT department or the cheque was delivered to your correct address but there wasn't anyone home to receive the cheque and hence it was returned.
Step 3: Ask for a refund reissue
Log in to the government website with your User ID and Password. Your User ID is your PAN number. If this is your first visit to the Income Tax India website, first register yourself on the site and then proceed to step 2.
Go to the 'My Account' section and select 'Refund Reissue Request'.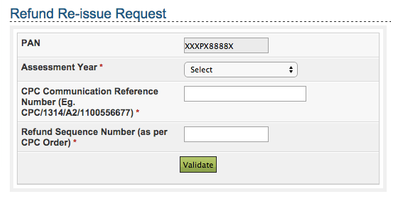 CPC Communication Reference No
You would've received an "Intimation u/s 143(1)" or a "Rectification Order u/s 154" from the IT department informing you of the failed refund. The CPC Communication Reference No. is the number on the first page of this letter. It will be in the format CPC/1011/P2/xxxxxxxxxx where "xxxxxxxxxx" represents a ten digit number.
Refund Sequence No.
This will be a ten digit number like 1234567890. You'll find this number on the first page of the communication you received. Alternately, you'll find it in the table "Refund Particulars" above the section titled "Notes". Now you'll be taken to the next step where you will have to choose whether you want your refund through ECS or Cheque payment. If the problem is with the bank details, update your bank details with the correct bank account number, MICR code and the type of account it is (savings/ current etc.)
If the problem is with the address, update your correct address where you want the cheque to be delivered. You will get an option of receiving your cheque at the address on your PAN card, the address mentioned in your IT Return or a completely new address. Choose the option that applies to you and hit submit.
The changes you make to your bank/address details will be captured and updated automatically in the centralized TIN database, and your refund amount will be reissued to you as per your updated records.