Step 1.
Upload your Form 16 from the home page.
Step 2.
Fill up the details on the form and upload your first employer's Form 16.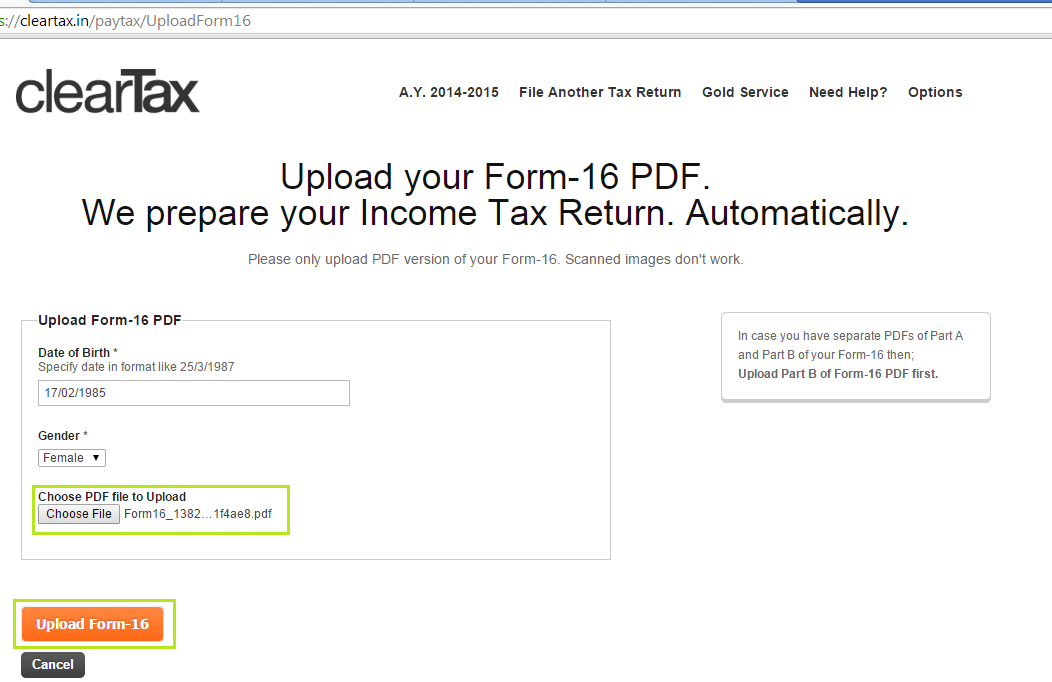 Step 3.
On the next screen, ClearTax shows you data from the first Form 16 you uploaded. Here, you will be able to see the option to upload another Form 16. Upload the other Form 16 now.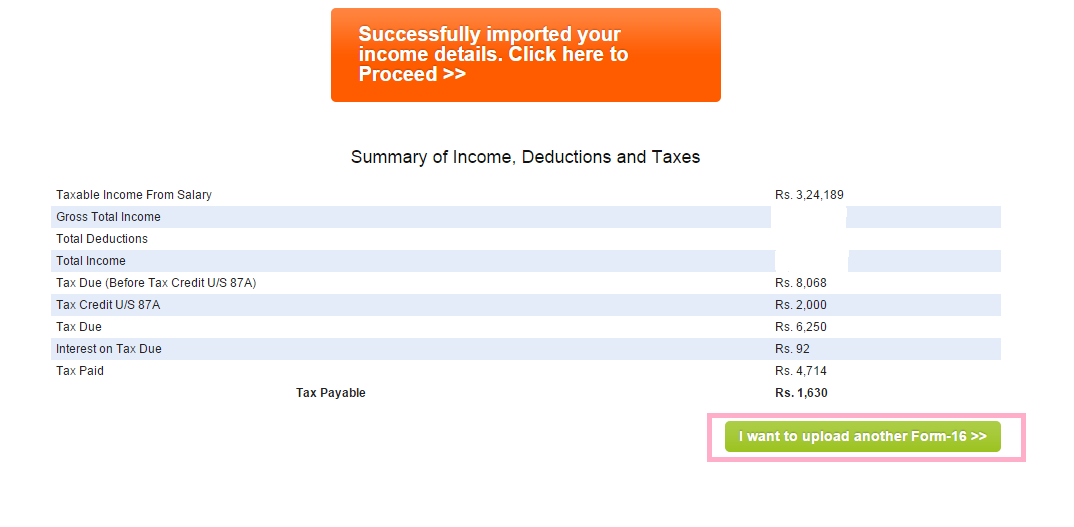 Step 4.
If you missed it, you are prompted again on the Salary page to add another salary.